Experiences
Enjoy the best experience
Local gastronomy
The town of Alaró has many restaurants where you can enjoy Mallorcan food.
Wine routes
www.bodegaribas.com (Consell)
www.castellmiquel.com/ (Alaró)
www.vinosangel.com/ (Sta. Maria)
www.vinosferrer.com/ (Binissalem)
www.tiannanegre.com/ (Binissalem)
Cycling routes
Agreement with bike rental
Hiking
Without or with professional titled guide
Castell d'Alaró
Orient
Salt des Freu
Volta to the Talaia de Cals Reis (4.75 h)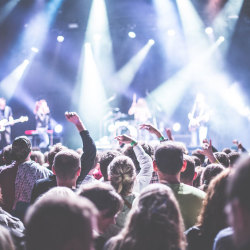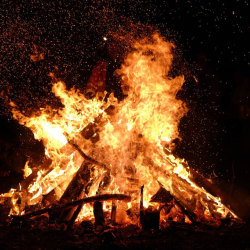 Festivals and Fairs
In addition, children's activities, theater, concerts and festivals complete the program of parties.
Summer parties
The festivities of Alaró are celebrated throughout the week preceding the 16th of August. On this day the eradication of the plague in the seventeenth century is commemorated by the miraculous intervention of San Roque, after attending the prayers of the
parishioners.
For a week the town enjoys numerous leisure and cultural activities, concerts and a night of art, Alart. There is a parade of floats and the giants Cabrit and Bassa, in addition to the popular 'joies' (jewels) races. These horse races are named after the jewels that hung from the green reeds that the winners received in the past as prizes.
Fair of October Alaró
The town of Alaró has an appointment at the beginning of October with the crafts in the annual "Fira Gremial" that is celebrated in the month of October with many parallel events (Pujada al Castell d'Alaró, theater, Revetla de Fira performances of the Colla de Dimonis de Alaró, gastronomic display in the Plaça del Mercat, batukada and ball de bot).
Alart, art fair
ALART Exhibitions, video projections, electronic music, dance.
Approximately the first fortnight of August, starting at 8pm ALART offers an atypical tour, a source of creative stimulation and meetings in the neighboring town of ALARÓ.
A selection of local, national and international artists with a delicate, rich and innovative work is divided into various exhibition spaces such as Addaya Center d'Art Contemporani or Casal Son Tugores, as well as other art spaces chosen for the occasion.
In its annual edition ALART announces the work of more than 40 artists distributed in different spaces.
Intense nights with different acts such as the presentation of videoart, dance and music shows, projections and experimental sounds, Site-specific interventions, 8 days with free access that invite you to visit the exhibitions and enjoy the August nights in Alaró.
Other special celebrations
Holy Week (with ball of Cossiers), Sant Antoni (with foguerones in the streets and the traditional ball of dimonis), ...